Robyn Ellen is an intuitive and creative energy and body worker having trained in many healing modalities, and incorporates this knowledge to deliver an incredibly relaxing and rejuvenating experience.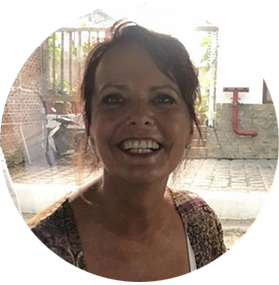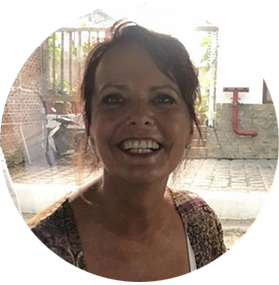 Robyn completed Reiki Therapy training in 1995 and has over 20 years' experience studying and providing massage - Shiatsu, Energy Healing, Feng Shui, Space Clearing, and it has been her soul's passion to provide a comprehensive specialised treatment, tailored to her client's needs.

She includes essential oils, aromatic kinesiology, sound, and many other complementary treatments in her work which means her clients receive a lot more than a standard massage.

Robyn is a warm, caring, nurturing and naturally gifted, setting people at ease with many commenting on her magic, healing hands. Her massages can help alleviate symptoms associated with stress and anxiety, restore energy and vitality, and reduce severity of symptoms.

Angelic Massage and Healing is located in a private and peaceful setting, in a comfortable healing space with beautiful gardens and plenty of birds to hear whilst you relax and take time out from the busy day to day pressures of our modern lifestyles.

Tarwin Lower is a small peaceful fishing village resting on the banks of the Tarwin River, just east of the popular coastal resort of Venus Bay. There are many beaches to explore, cafes, and popular fishing and surfing spots. Other attractions nearby include Cape Liptrap Coastal Park and Bald Hills Wildlife Reserve and Walkerville.

Alternatively, a mobile option is available for group bookings. Relax in the comfort of your own home, continue with the process of healing and relaxation after I leave, and put yourself to bed if you wish.

Please call my mobile 0488 990 598 to book your appointment or make an enquiry.